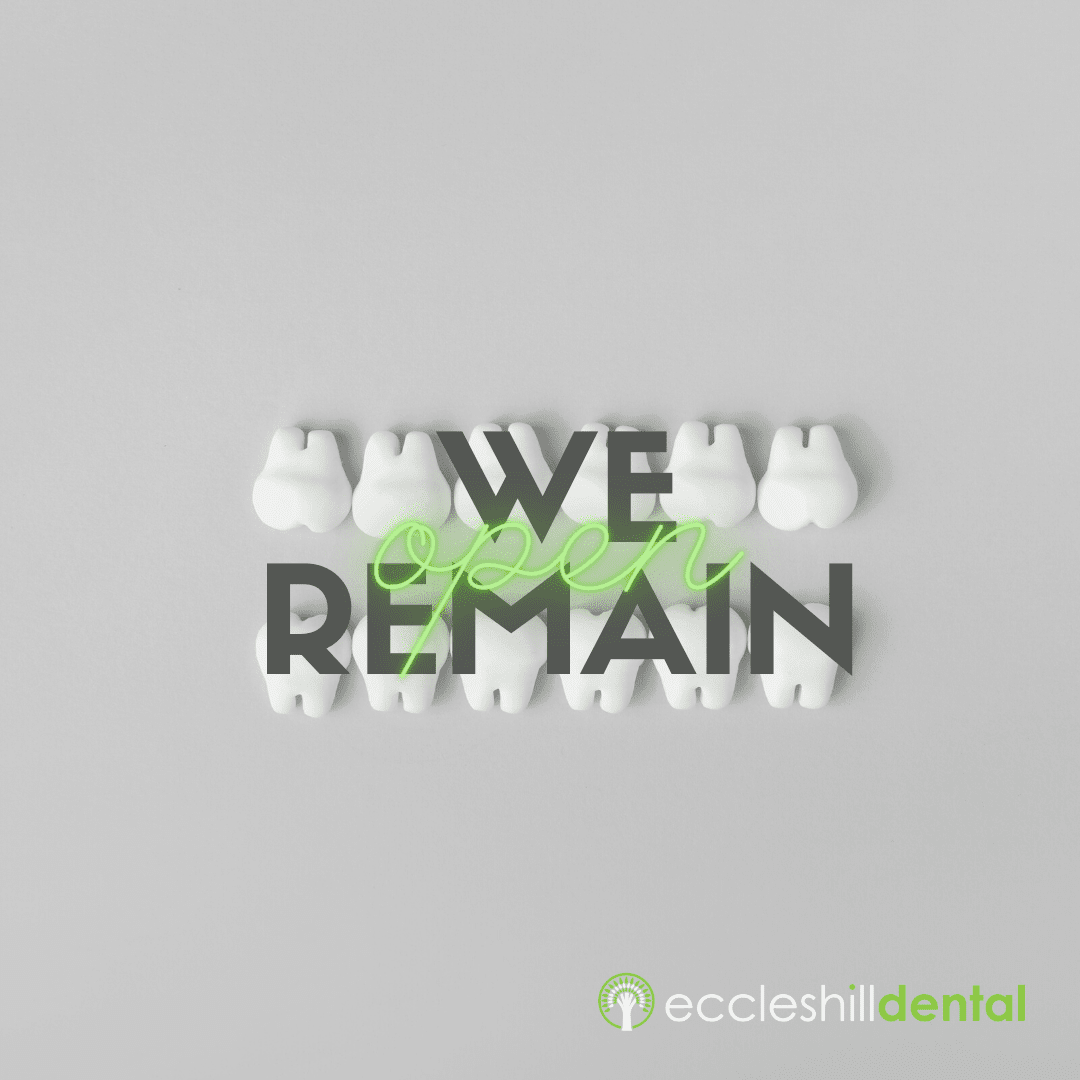 To all our valued patients,
Following the Prime Minister's update on 4th January 2021 advising that the country is moving into another lockdown, we received further guidance from the Government and NHS England that dentistry is exempt from the new restrictions due to our strict cross-infection control protocols.
This means our practice will remain open for both routine and urgent dental care for all patients. We can still offer face-to-face appointments, although these could be limited due to the constraints of our additional safety protocols.
Whilst we remain open and available, to reduce unnecessary travel we can assist in triaging, assessing and managing your condition remotely. This may include remote prescription for analgesics (painkillers) and/or antibiotics when appropriate. If you have any non-urgent dental concerns or if you simply prefer not to attend for an appointment at the present, we will be glad to arrange to have a discussion with you on the phone. Clearly this won't be able to deal with everything but we hope we may be able to provide reassurance in many situations. ⠀
As always, we are keeping abreast of the situation and monitoring guidance from the various health authorities to do everything we can to protect the health and wellbeing of our patients and employees. ⠀
We would like to remind you of our constant message to keep up good oral hygiene. Keeping your mouth healthy is an important part of keeping your immune system healthy. ⠀
We look forward to seeing you soon and caring for you as we usually do. If you have any questions, please get in touch. Thank you for your support, and stay safe,
Thank you for your support, and stay safe,
The Team @ Eccleshill Dental team ?
www.eccleshilldental.co.uk ⠀
01274 633406 ⠀