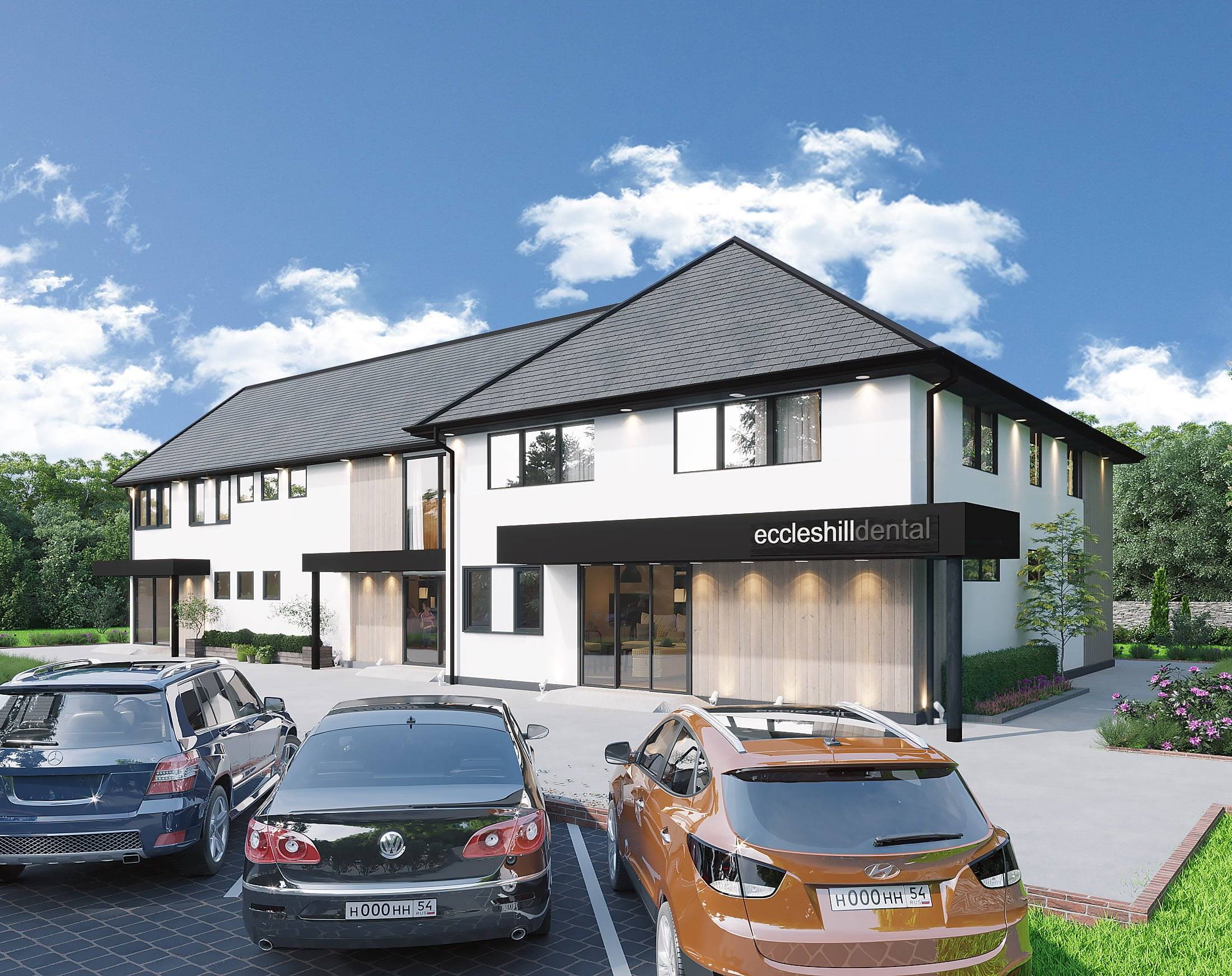 We are really excited and proud to announce that we moving to our state of the art new home this Autumn! As many of you know, we have been working really hard over the last few years to get our new home ready and after some hiccups (and Covid-19!), we are pleased to say that we will be relocating to the Former Eccleshill Clinic just off Harrogate Road (BD10 0ED)!
We will have more surgeries, bigger reception and waiting areas, brand new and state of the art diagnostic and treatment equipment and on-site car parking.
We have been working over the last year to completely update and renovate to be what we hope to be the most advanced practice in Bradford. The illustration above gives you insight to how it will look when its ready!
Please do not worry, all our team (dentists and support team) will be moving with us and you will see the same faces! All planned appointments will proceed as normal. For the moment, please attend appointments are our existing premises on Institute Road but once we have moved, we will let you know and just attend your planned appointment at our new site. We will be looking forward to showing you around!
All the best!
The Team at Eccleshill Dental