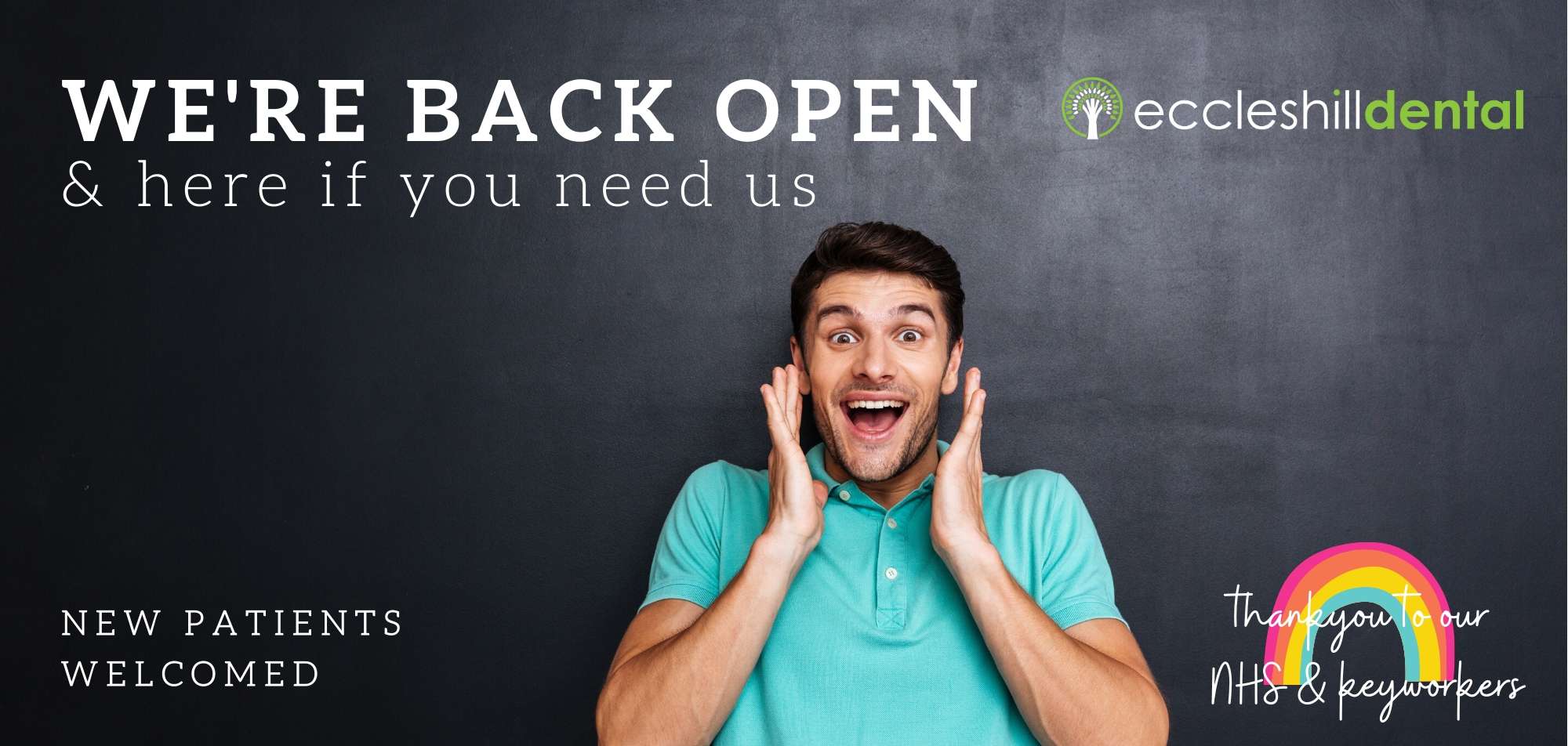 We have some great news!
To our valued patients,
Firstly, I hope you and your loved ones remain safe and well.
We are very pleased to inform you that we will be reopening the practice as per government guidelines on Monday the 8th of June. We are all really looking forward to welcoming you into the practice again.
Our communities have been through a lot over the last few months, and all of us are looking forward to resuming our normal habits and routines. While many things have changed, our commitment to you and delivering exemplary patient care has remained steadfast.
When we do reopen we will prioritise appointments for any urgent or pressing issues that some of our patients have been living with. Over the following weeks, we will then phase back into normal routine care. We would be grateful if everyone is patient and understanding of this but please be reassured that we will do our best to accommodate your scheduling needs. We know many of you are anxious to get back into the practice and access our care.
I would like to take the time to reassure all our patients that we will honour all ongoing treatment appointments and all membership plan appointments/benefits too. We will reschedule all examinations, hygiene and routine appointments in due course. Our team have worked really hard to keep a log of every patient who has reached out for our help and support during this pandemic, and a log of all appointments that have been cancelled because of the lockdown. We will be in touch via phone, text and email to each of these patients to arrange appointments, and we will ensure every patient is seen as soon as possible.
To help us schedule your care and work through the backlog, we are planning to provide extra clinics, increase our opening hours and add some evening and weekend clinics too. We hope this means we can provide your care as soon as possible.
Safety and infection control has always been of the highest priority in our practice and over the past 10 weeks, we have been continually reviewing guidance from the NHS, Public Health England and the Government. This work will allow us to provide a safe environment for our patients and team members on reopening. We have been undertaking our return to work planning for many weeks now and have amended our operating procedures, purchased enhanced PPE and increased our safety protocols….. so we are now ready to go!
As a result of these increased protocols, your next visit to the practice may look and feel different. Our team members will be wearing enhanced PPE, we will be promoting social distancing and your journey through the practice may be different. The Eccleshill Dental team have created some information, including a patient journey guide and a short patient journey video summarising some of these changes.
We hope that these changes will be transient and over the coming weeks and months, we will return to normal. However, at present we must ensure the highest level of patient safety.
Alongside our email updates, we would be grateful if you could monitor our website, FaceBook and Instagram pages for regular updates and information.
We have noted that some patients have either not provided us with an email address, or have not given us appropriate consent to contact them via email (as per GDPR regulations). As a result, regrettably we have not been able to correspond with these patients personally. If you have not received our regular practice emails and would like to do so, could you please email the practice on info@eccleshilldental.co.uk. In this email, please could you include your name, date of birth and your preferred email address? If your family members also attend our practice, please advise us of their details and preferred email address as well, so we can also update them.
Finally and as always, thank you again for your trust, loyalty and patience throughout this pandemic. Please know that we are all really looking forward to seeing you soon. We have missed you!
If you have any questions, please get in touch.
Best wishes,
Karan
Mr Karan Rishi BDS MJDF RCS (Eng) PG Cert (Clin Ed)
Thank you for your support, and stay safe,
The Team at Eccleshill Dental.