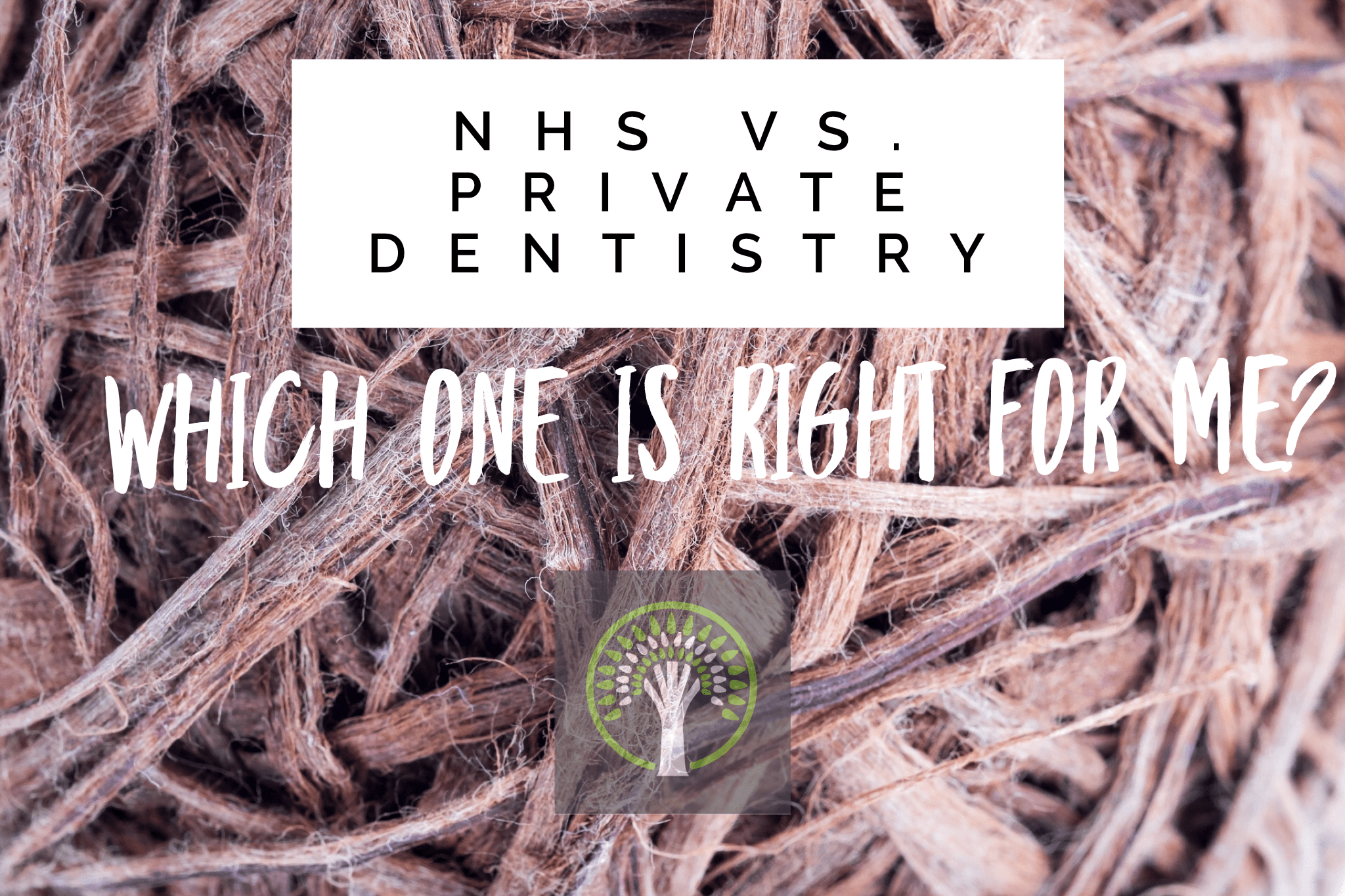 Most patients looking to find a new dental practice are searching for NHS dental services. Inevitably, people have reservations about paying for a private dentist when the NHS offers dental care, usually at a lower cost.
Certainly, there are some excellent NHS dentists in the UK, many of whom now offer a mix of NHS and private dental services. However, the demand for private dental care continues to rise. We have looked at some of the many reasons why people are turning to private dental care:
'No Room at The Inn'
Prior to joining a private dental practice, the chances are that many patients have spent a great deal of time ringing around NHS practices in the area to see if they are accepting new patients. With such a reduction in the availability of NHS places, the majority of practices in the West Yorkshire area are at full capacity. Patients lucky enough to be accepted on to a waiting list could still face lengthy delays before they are offered an appointment. Private practices operate very differently, and you are likely to be offered an appointment within the coming days, and at a convenient time for you.
Better Treatment Options
The NHS offer a range of core treatment options, from fillings and dentures, to crowns and bridges. All treatments are offered within three fixed price brackets. However, there are limitations to the types of treatments that are offered. Fillings and crowns are often available in a silver material only (unless they are being placed on a front tooth). Cosmetic treatment options such as short-term orthodontics, veneers, whitening, and implants are often unavailable on the NHS. Attending a private practice ensures that you are offered all treatment options, and you are delivered a treatment plan which is better tailored to your individual needs.
A Relaxed Patient Journey
With such a high volume of patients, many NHS dental practices do not have long periods of time to spend with their patients. For anxious patients, time can be invaluable. Feeling rushed or having inadequate time to discuss your treatment plan and prepare, can be extremely off-putting for anyone phobic of visiting the dentist.
At Eccleshill Dental, we are able to offer you the gift of time. Taking time with our patients allows us to get to know you, and better understand your treatment needs. We believe in bringing kindness and dentistry together, and we place great importance on making our patients as comfortable and relaxed as possible. We believe your patient journey should be an enjoyable one. Longer and less rushed appointments allow us to take our time, and ensure you are at ease and happy at your dental visits.
Priority Appointments
In an NHS dental practice, access to appointments can be restrictive. Appointments are often available through working hours only, and treatment may be spaced out over longer time periods because appointments are simply unavailable.
At Eccleshill Dental, our private patients receive priority appointments. We are open 8.00-18.00 Monday to Friday, giving you easy access to appointment times outside of working hours.
Additional Support
We like to provide support at each stage of your patient journey. For our private patients, our patient care coordinator is available throughout your treatment to provide support and guidance, and ensure you are comfortable. Our care coordinator will discuss your treatment plan with you in detail, so you can understand your treatment options, what to expect from your appointments, and your different payment options.
Affordable Options
Many patients that join us privately are surprised at the range of affordable payment options. At Eccleshill Dental, we offer membership plans for as little as £12.99 a month, which allow you to plan for your future dental needs. For larger treatment plans, we offer tailored plan agreements and 0% finance options, which allow you to spread the cost of treatment for up to 60 months. With so many affordable payment options, your finances need not be a barrier to receiving the dental care you desire.
Do Your Research
When selecting your private dental practice, it is important that you do your research, and find the right practice for you. Take the time to look at the practice Google reviews, and ask members of the community about their experiences. At Eccleshill Dental, we offer complimentary consultations with our patient care coordinator. This is a very relaxed appointment where we get to know you over a cup of tea. It is an excellent opportunity to look around the practice, meet the team, and see if we are a fit for you. This appointment is completely free, and there is no obligation to book in again.
Key questions to ask a dental practice you are thinking of joining:
Do you offer weekend or evening appointments?
What can you do to help nervous patients?
Do you treat children?
What additional services do you offer?
Do you offer any dental payment plans?
Do you have a dental membership scheme?
Can you send me a welcome pack with a price list?
Do you offer complimentary consultations?
Do you provide a printed copy of my proposed treatment plan?
People have different approaches to their dental care, and what is right for one patient may not be for the next. It is important to remember that you have a choice. Many patients are perfectly satisfied with their NHS dental care. For other patients, the benefits of private dentistry vastly outweigh the services available on the NHS.
If you would like any further information on joining our practice, or you would like to book your complimentary consultation with our patient care coordinator, telephone Eccleshill Dental on 01274 633406.