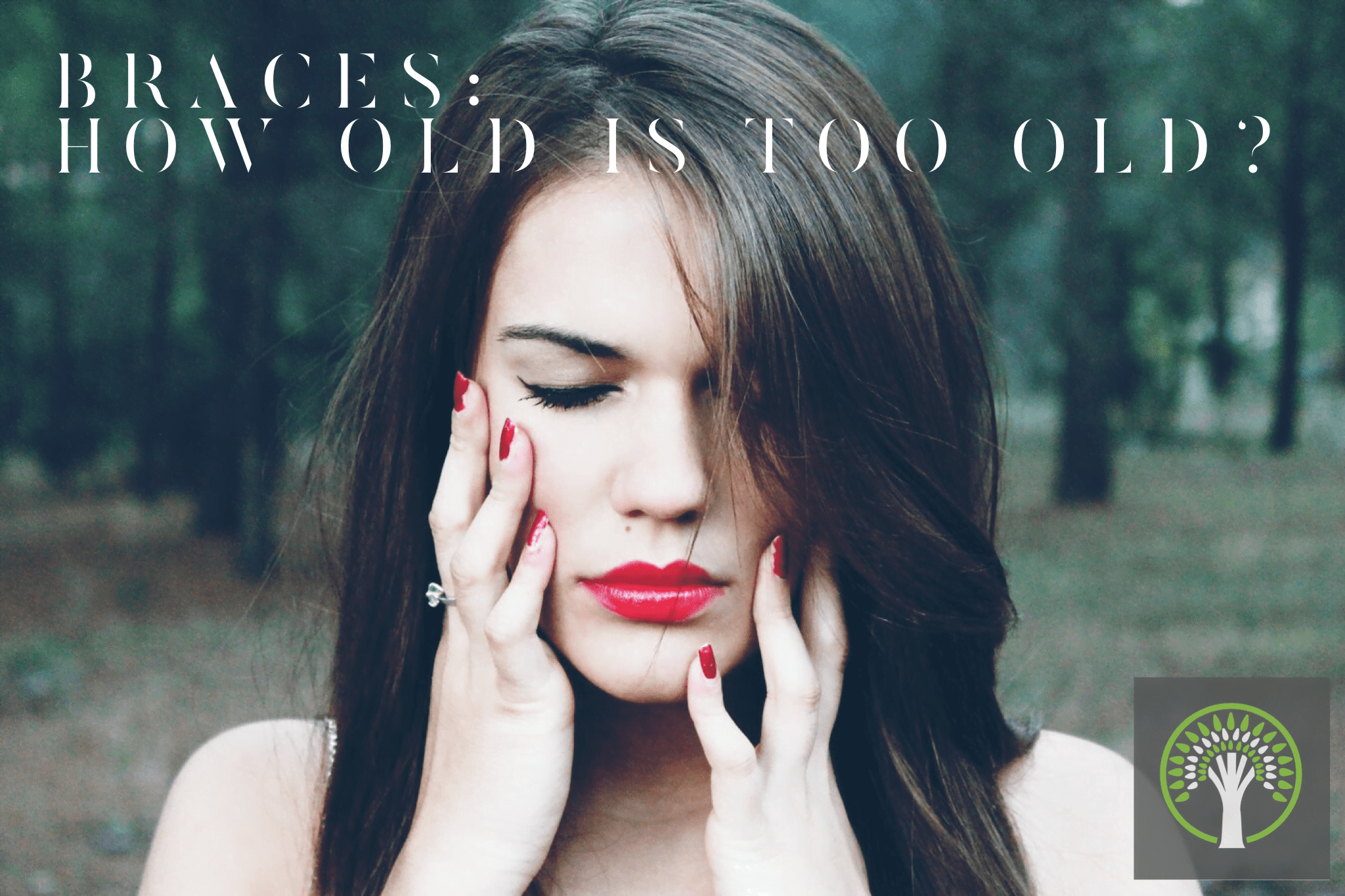 A question that many patients ask is at what is the best age for braces? Commonly, people assume that the best results are achieved when braces are worn as children. The majority of children who have braces begin treatment between the ages of 10 and 14. At this stage, baby teeth have fallen out and the jaw is stable enough to support long-term orthodontic treatment.
Contrary to what you might think, you are never too old for braces! Many adults don't have access to orthodontic treatment as children, or delay getting braces for other reasons. Many children are referred for orthodontic treatment, but don't meet the strict criteria required for treatment on the NHS. Many of these children enter into adulthood feeling conscious of their teeth, but are reluctant to take action on the basis they were rejected for treatment when they were younger. This is a common misconception: no case is too small, and you are never too old to undergo orthodontic treatment. Think of teeth the way you would any other bone on your body. They do stop growing at the end of adolescence, but it's still possible to correct them throughout your life. Teeth are no different.
As an adult, you likely already have an established routine that will need to modified to account for braces. You may need to alter your diet, your morning and evening schedules, or carry a toothbrush to work. No matter what changes you need to make, keep in mind that they are short-term sacrifices for long-term gains in confidence and dental health. Wearing braces for a few months can save you from more serious dental issues down the road.
For many people though, the cost of braces, or the expectation of long treatment times can be off-putting. Many adults with families and other financial commitments push aside the thought of orthodontic treatment. After all, if you were rejected for treatment as a child, and you have lived with your teeth for this long, what would be the point?
There are many advantages to undertaking orthodontic treatment in adulthood. As adults, we have more of an appreciation of the dramatic impact of orthodontic treatment on our daily lives. Many adults report that orthodontic treatment improved their confidence, happiness, success at work and in relationships. Short-term, cosmetic orthodontic treatment can be completed in as little as 3 months, and with a variety of payment options, you don't need to worry about finding the money upfront. Tailored payment plans and finance options allow you to spread the cost of orthodontic treatment, and you could receive the straight smile you've dreamed of for as little as £27.20 per month (terms and conditions apply).
Free Orthodontic Consultation
The first step on your journey to a straight smile is to attend for an orthodontic consultation. At Eccleshill Dental, we offer complimentary orthodontic consultations with Rachel, our patient care coordinator. This is a relaxed appointment, where we learn more about what you would like to achieve. We provide information on your treatment options, methods of payment, what to expect from your orthodontic journey, and what your results might look like! This appointment is completely free, and there is no obligation to continue with treatment. Contact the practice on 01274 633406 to book your complimentary orthodontic consultation today.
Together, let's see what your smile could be!