Nov 14, 2021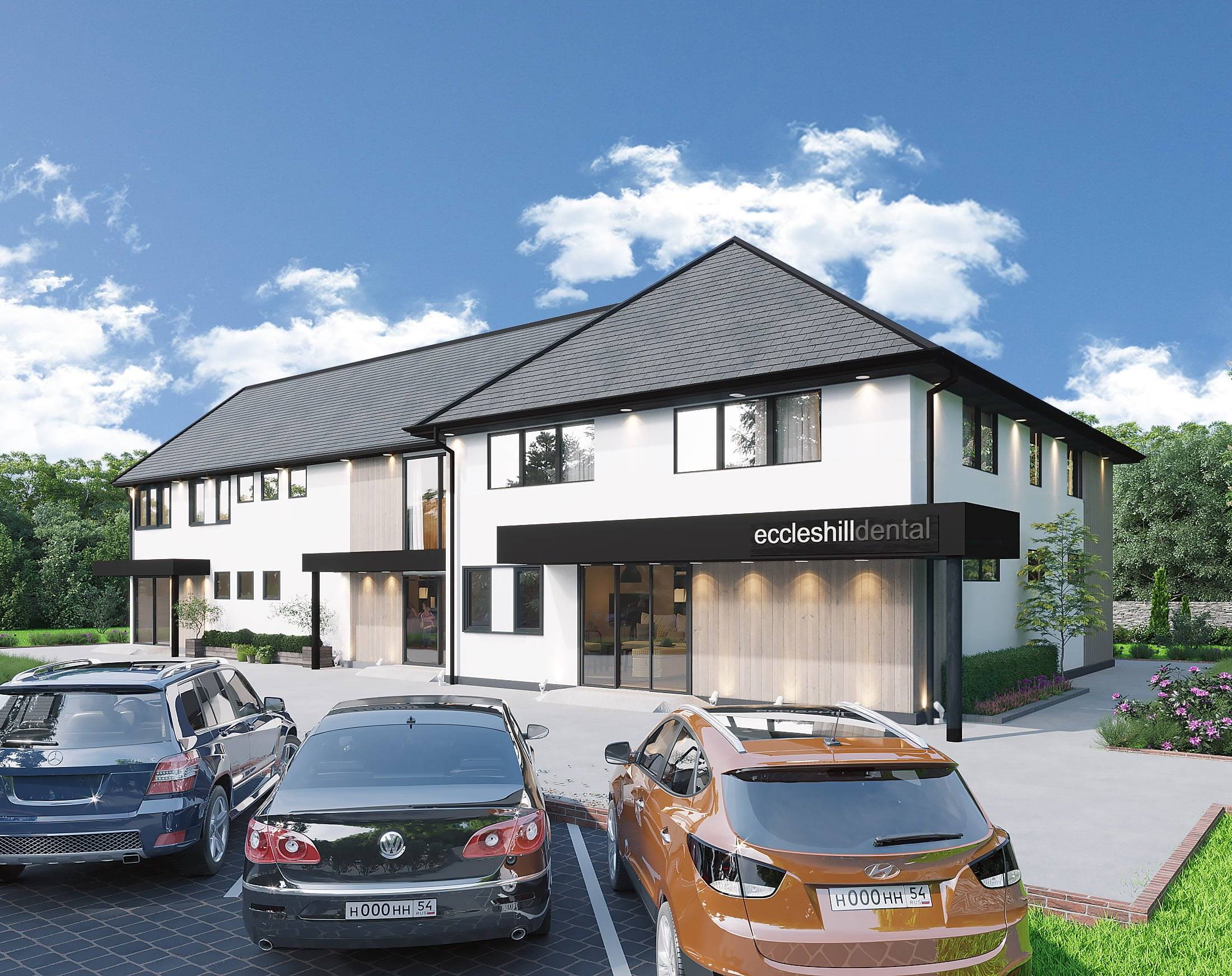 The day we've all been waiting for has finally come…
We're moving to our new home, and we are so pleased to share our news and are really excited to show you around.
It's been a long road leading to this exciting time and our team have worked extremely hard to make it happen, but we couldn't have done it without the support of our fantastic patients, so firstly we want to say a massive thank you for all of your support and enthusiasm surrounding our move.
We're so pleased to update you on some of the amazing changes we've worked hard to create for you and our team. These include:
Additional, larger and better-equipped dental rooms, allowing more flexibility and easier access to our dentists and hygienists
An increased range of treatment options we can offer including sedation, implants, orthodontic, minor oral surgery and cosmetic treatments
New state-of-the-art equipment including new IT and telephone infrastructure allowing for improvements at our front of house, digital and safer storage of your confidential records, along with a host of new dental equipment to aid in better assessment, diagnosis and treatment options
A larger front of house and administrative team to allow for quicker answering of calls, booking appointments and managing your care
A dedicated on-site car park
Increased waiting room capacity with three waiting rooms along with separation of the reception and waiting rooms. We hope this allows for a quieter and calmer waiting room and increased confidentiality of discussions at reception
Addition of new non-clinical consultation rooms where you can discuss your care in a non-dental setting and in a private space
Creation of a new state-of-the-art and dedicated decontamination suite, allowing us to meet the very latest standards for cleanliness, sterilisation and decontamination
We have considered our more elderly and mobility impaired during our plans too. With their care in mind, we have designed these premises so there is step-free access across all of the ground floor with larger wheelchair-accessible surgeries and accessible WC facilities
A new website and social media platform in development so we can provide dental health advice, advise about practice developments and any exciting changes
We've had team members dedicating their time to making the whole practice as comfortable and relaxing as we can possibly make it. Our larger premises have also allowed us to create private, non-clinical spaces where patients can go with a member of the team to discuss their treatment options in depth along with their benefits and risks, to ensure all questions are answered to enable you to choose the best option for you in a more relaxing environment.
But we haven't stopped there, we've had new facilities built for our team to give them more room to prepare for the working day and spaces that they can go to relax during their break. We want our new home to also benefit our team's wellbeing so they are happy and healthy, just like we want our patients to be!
We have added some Frequently Asked Questions (FAQs) which may assist with any queries you may have:
When are you moving?
We will move to our new premises on Tuesday 23rd November 2021. Any appointments on or after this date will be at our new premises.
What is the address?
Our new address is Eccleshill Clinic, Rillington Mead, Bradford, BD10 0ED.
Will there be car parking?
Yes, there is a dedicated free to use car park for our patients.
What do I need to do next?
Nothing at all! All of your existing booked appointments will remain valid and unchanged. Please attend our new home for your appointment and we look forward to showing you around.
I don't have my next appointment(s) booked yet. What should I do?
Please get in touch with our reception team on 01274 633406 to book an appointment. They will be happy to help!
Will I be seeing the same dentist?
Yes, all of our team are moving to our new home, so we plan for our patients to continue to see their routine dentist. If we do need to make any changes in this regard, we will endeavour to let you know in advance.
Do I need to re-register with the practice to reserve my care with you?
No, please do not worry. Your place with our practice will automatically be reserved at our new home.
If however, you have failed to attend for 18 months or more, missed appointments or cancelled at short notice, your reserved place in the practice may have been cancelled. If you do wish to query this, please get in touch with the reception team on 01274 633406.
I thought you were moving to the site of the former Prince of Wales Public House. Are you not relocating there?
No, we are not. We indeed were planning to relocate to this site but this fell through and thus we moved on to acquire and renovate the former Eccleshill Clinic. Our understanding is that this site is subject to redevelopment too, but this is unrelated to us.
Why are you moving?
Thanks to the continued support of our patients and our very strong reputation, we have simply gotten too busy!
As many of you will have noted, it has been apparent for some time that we need more surgery, reception and waiting room space to continue to provide great patient care. We searched for some time to find our new home which would allow us to offer a great patient journey and a state of the art dental practice.
Why did you choose the former Eccleshill Clinic as your new home?
Our practice has been providing care to the people of Eccleshill and the wider Bradford community for over 35 years. Hence, it remained imperative to us to continue to support our community, and commit to investing within it.
Furthermore, Karan grew up in BD2 himself so it was clear that we were never going to leave Eccleshill! It took time for us to find premises of a suitable size within this area and which also satisfied all our needs and gives the space we need to grow and thrive.
Will you be accepting new patients?
Yes, we will have some capacity to accept new patients into the practice. This will be to join one of our in-house membership plans or an independent basis. We will not be accepting any patients under the National Health Service.
Will you now offer more services and treatments?
Yes! The practice already offers a range of dental treatments including general, cosmetic and advanced dentistry. Alongside this, we now offer Implant Dentistry, Orthodontic and Sedation services. Please ask the team if you would like any more information on this.
Do I need to do anything different when attending my next appointment?
No. All we ask is for you to attend 5 minutes before your appointment time and report to reception on arrival. It will take longer to navigate this larger building and familiarise yourself with our new home.
I plan to walk to the practice or take public transport. Is this possible?
Yes. The practice is readily accessible on foot and a bus stop on Harrogate Road is less than 30 yards away. If you're travelling from further afield, Apperley Bridge Rail station is 1.3 miles away and you can catch a bus directly to us or walk from there.
I have mobility issues. Am I catered for?
Yes! Our new practice is fully compliant with modern standards with step-free access, automatic doors and a dedicated parking bay. We would also like to thank you for your continued support as we worked to provide you with a better service.